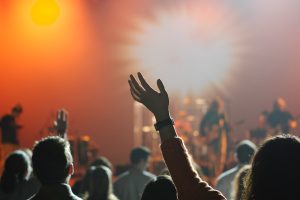 HOW IS THE SERVICE STRUCTURED:
We model ourselves from the early church as described in Acts 2:42-47.  The early church fellowshipped together, broke bread together, and prayed together.  We believe that the church is not the building, but the church is the Body of believers coming together on a continual basis. We come together, comfortably dressed in a classroom setting with a printout of the topic at hand.
We further believe that the way to bring others closer to Christ is through small intimate groups that will allow individuals to grow in their understanding of the Bible and the eternal love of God.  These groups meet throughout the week and are designed to give opportunities to ask questions, give comments, and share in the knowledge.
WHEN AND WHERE DO WE MEET:
We meet for Sunday services at 9:40AM at 3525 6th Street, Harrisburg PA (Zoom starts at 10:00AM), & Bible Study Wednesday at 7:00AM on Zoom. Children's Ministry is every Sunday (except for the 5th Sunday) at 8:30-9:30AM.  As we continue to grow, additional mid-week sessions will be held on Zoom and at different homes and other locations as requested.
WANT TO JOIN US IN STUDY:
We welcome all to come and study with us.  If you do not have transportation, it will be provided when possible.  Please come prepared to be fed the Word of God.